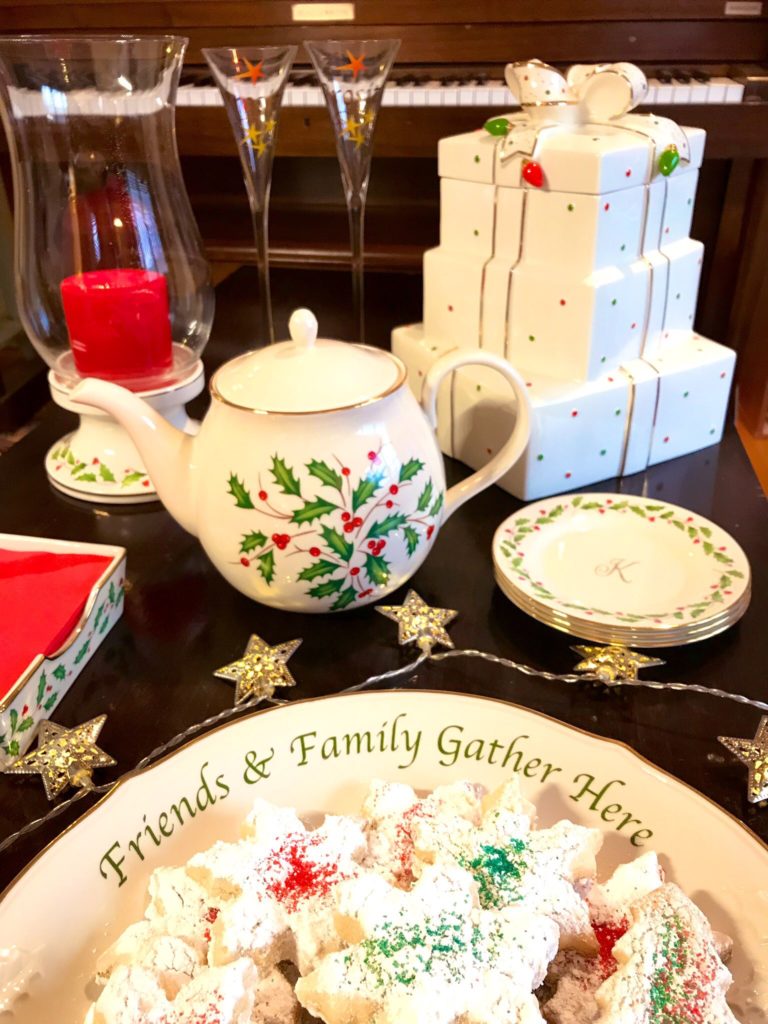 As this year's Happy Holiday thank you, enjoy a favorite gift for friends, Norwegian Sugar Cookies. Almond extract works well as a substitute for alcohol, though Grand Mariner adds a light and sweet flavor. A variety of holiday cookie cutters make for fun, but you will have your own spin on this recipe. The caraway seeds are part of the traditional recipe, though I make them without those. This is a festive gift that everyone enjoys.
Ingredients:
2 cups sifted all-purpose flour
2 teaspoons double-acting baking powder
1/4 teaspoon salt
1/2 cup shortening
1 cup granulated
1 egg, well beaten
3 tablespoons brandy (or Grand Marnier or almond extract)
1 1/2 teaspoon caraways seeds (optional)
Powdered sugar
Sift together flour, baking powder, salt.  Work shortening with a spoon until fluffy and creamy.  Then gradually add sugar, while continuing to work until light.  Beat in egg. Stir flour mixture and brandy into shortening mixture.  Stir in caraway seeds.  Refrigerate until batter can be handled easily.
To bake:
Start heating oven to 350 F. Then roll out cookie dough on floured board to 1/8″ or thinner. Cut into small stars, circles, etc. Place 1/2″ apart on greased cookies sheets; sprinkle with powdered sugar. Bake 6-8 minutes or until a light brown. Makes about 12 dozen 1 1/2″ cookies.
(Source: Good Housekeeping / Photos: Kathleen Levey)